Carnoustie 16th Green to Tee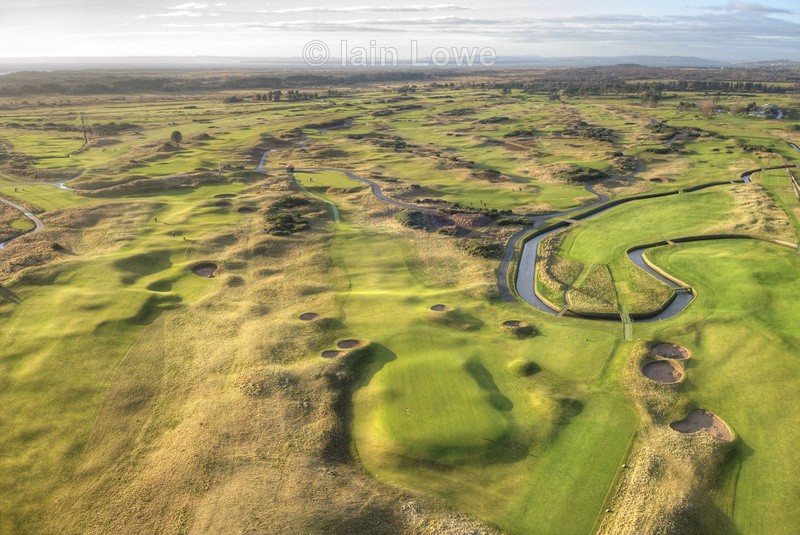 This 245 yard par 3 tests even the greatest golfers, especially into wind, in 1975 Tom Watson failed to make par in every attempt (five). Long, severe bunkers and a table-top green.

The 16th green is centre picture, to the left is the undulating first fairway and green, to the right the 17th tee to green with part of the 18th fairway to the extreme right.