Canoustie 16th green to tee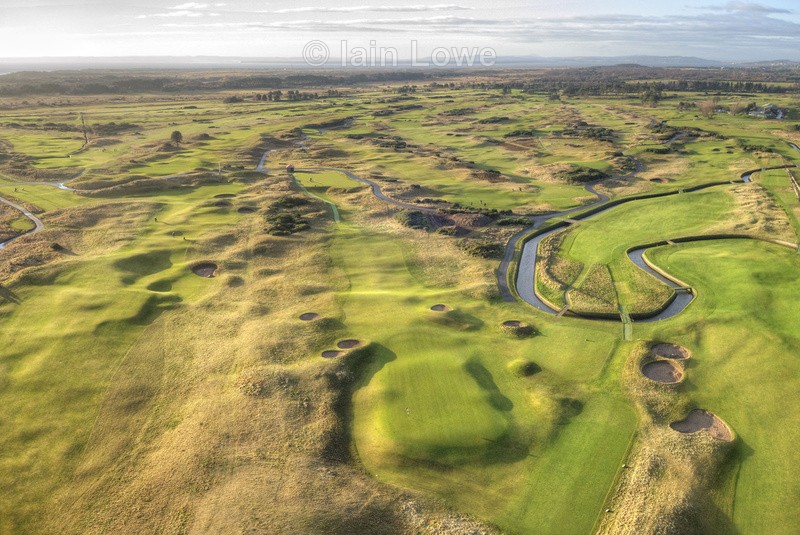 About 240 yards separate the tee & green centre, add to this the bunkers and table-top green design and you would think the challenge complete. But then there is the wind, after all this is Scotland, downwind of course helps -- a bit, but anything adds considerably to the test.

Left of picture the 1st fairway to green, centre the 16th green to tee, just right of that the 17th and far right part of the 18th fairway.